Ring Around the Rosie Cover Reveal
I'm so excited to be part of Julie Coulter Bellon's cover reveal for her new novel, Ring Around the Rosie, the fourth in her Hostage Negotiation Team series. Isn't it awesome?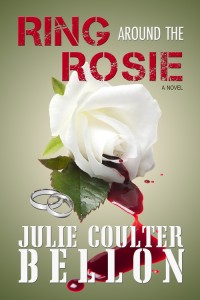 I've loved reading the other books in this series, both in our critique group and later, and I can't wait for this concluding installment!! Ring Around the Rosie will be released in May, and if you want to see a sneak peek of the first chapter you can head over to Julie's blog at http://ldswritermom.blogspot.com.